process cooling, DSEAR assessments, dust extraction, hygiene enclosures, heat extraction, ingredients handling, silo venting, central vacuum
Operative Comfort & Environmental Protection
Protecting human health is a major concern for governments throughout the world and food production is one area that is strictly regulated to avoid all possible risks associated with potential contamination.
Un-ventilated manufacturing environments will often contain air with a high temperature and humidity content, an ideal breeding ground for microbiological bacteria. With outdoor air carrying 200 to 1,500 bacteria per cubic metre, an un-filtered ventilation system with a capacity of 10,000 m3/h can potentially supply 2 to 15 million bacteria each hour and seriously contaminate food & beverage products, making the situation worse.
MECHON has given our Clients in the industry a competitive advantage by consistently improving the working environment and system performance in critical areas by designing filtered cooling and ventilation systems, VOC fume extraction systems, energy recovery systems, dust extraction systems and odour abatement systems. We make a direct impact on our Clients' success by integrating our systems seamlessly into the production environment, with the minimal amount of disruption to processes.
MECHON supports a comprehensive portfolio of food and beverage applications, designing for Clients such as Coca Cola Enterprises, Cott Beverages, The Jordans & Ryvita Company and Molson Coors among others. Please refer to our Case Studies for more details.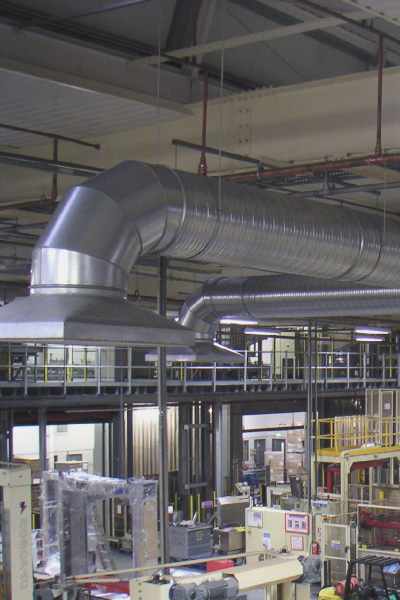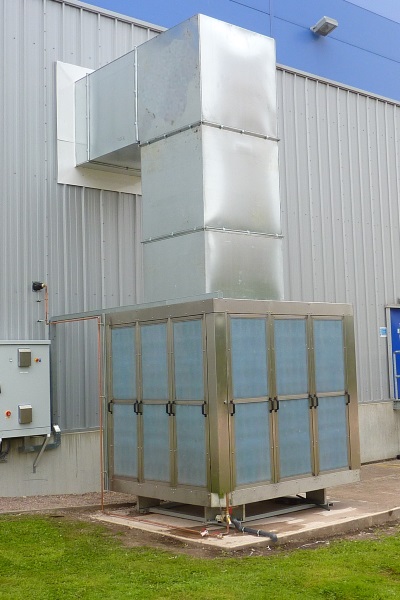 Distribution Centre
Evaporative cooling systems for Amazon.co.uk fulfilment centres
Laboratory Cabinets
Laboratory Expsoure Control. Safety Cabinets and Curing Ovens
With our in-house team of technical experts, we are able to delivery complex high-technology solutions, within strict cost and time constraints. We are able to consider all aspects of the project to ensure that the operation of processes or supporting services are not affected by the introduction of new systems.
Design
We work with our clients to develop the initial strategic brief. This brief is then evolved into conceptual and final design specification.
Project Management
Our management procedures have evolved with our experience to delivery projects on time and on budget.
Validation
We verify the design and equipment selections of contractor and validate any installations to ensure their correct and safe operation.