GKN Aeropspace
Dust Control System
Aerospace Machining Dust Extraction System
MECHON was commissioned to design and project manage a dust extraction system to control explosive dusts generated by a CNC Milling process. The materials being machined by the Client are temperature sensitive, so MECHON paid particular attention to the design approach used for dust capture.
The CNC enclosure was placed under a total extraction of 1,270m3/hr with a system of air-bleeds to give the operator some limited control over the introduction of ambient air into the enclosure (whilst at the same time maintaining the correct conveying velocities in the ductwork system required under the CoSHH regulations). In accordance with the ATEX Directive and DSEAR (2002) regulations, the system design incorporated explosion protection suitable for a dust with a KST value < 200bar.m.s-1. A fully automated reverse jet filter was installed with an explosion relief panel, a strengthened ductwork system and explosion isolation valve to prevent a flame and pressure wave entering the workplace in the event of an explosion.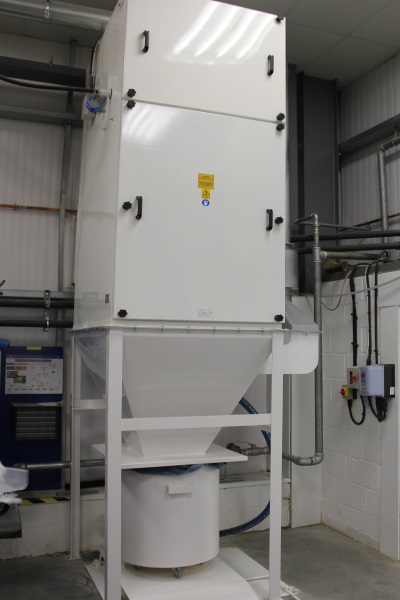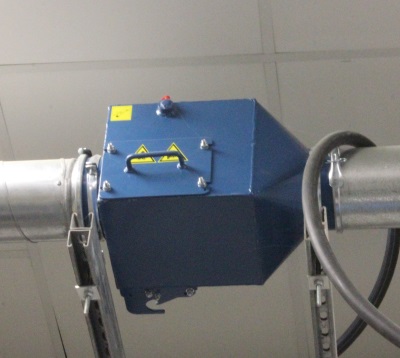 Transport Research Lab
Road Surface Test Lab LEV Systems
Formula 1
Dust Control System for Alumnium SLM Facility
With our in-house team of technical experts, we are able to delivery complex high-technology solutions, within strict cost and time constraints. We are able to consider all aspects of the project to ensure that the operation of processes or supporting services are not affected by the introduction of new systems.
Design
We work with our clients to develop the initial strategic brief. This brief is then evolved into conceptual and final design specification.
Project Management
Our management procedures have evolved with our experience to delivery projects on time and on budget.
Validation
We verify the design and equipment selections of contractor and validate any installations to ensure their correct and safe operation.