Universal Laboratories
Flammability Testing Facility
Safety in Mind
Universal Laboratories are a multi-national company that undertakes safety analysis' on a wide range of manufactured products, most notably with electrical devices and components, but can also be involved in the fire and chemical stability of a great many consumer items.
UL utilises a flame testing room to test the flammability of various materials to ensure that products meets the relevant safety standards. The facility requires rapid evacuation of smoke in order to protect employees working outside the enclosure and guarantee a set time period for full clearance of airborne contaminants.
The local environmental protection office required any exhausted air to be sufficiently cleaned from harmful substances before discharge to atmosphere.
A packed-tower wet scrubber system is used to filter any harmful components. The scrubber operates by passing the the dirty gas stream across a scrubbing liquid, with the particulate being collected in the scrubbing liquid. An automated dosing system serves to control the PH level of the scrubbing liquid, ensuring limited maintenance downtime.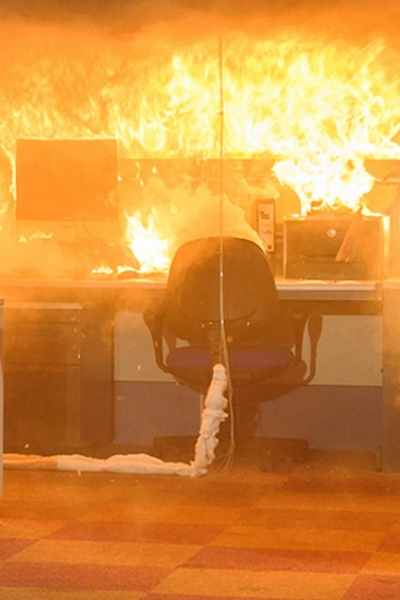 Formula 1
Dust Control System for Alumnium SLM Facility
Wet Scrubbing
Removal of harmful gases from flammability testing facility
With our in-house team of technical experts, we are able to delivery complex high-technology solutions, within strict cost and time constraints. We are able to consider all aspects of the project to ensure that the operation of processes or supporting services are not affected by the introduction of new systems.
Design
We work with our clients to develop the initial strategic brief. This brief is then evolved into conceptual and final design specification.
Project Management
Our management procedures have evolved with our experience to delivery projects on time and on budget.
Validation
We verify the design and equipment selections of contractor and validate any installations to ensure their correct and safe operation.