Fareva/Boots Contract Management
Pharmaceutical Cleanroom 
Demanding Flawless Quality
Fareva commissioned Mechon to design a HVAC system for a Grade D cleanroom. The room required close temperature and humidity control for product quality purposes. 
Cross contamination was prevented using a pressure cascade between the process, change and packaging rooms. The cascade between was achieved using constant air volume (CAV) units operating within the ductwork system to each room; self-controlled and independent to the BMS.
An air handling unit was selected with primary (EU4), secondary (EU7) filtration and final stage absolute filtration (HEPA H13). The absolute filters utilised a bag-in-bag-out (safe change) facility. 
The AHU provides cooling through a chilled water heat exchanger, located upstream of a LTHW heating coil.
The entire system is controlled by a dedicated building and environmental monitoring system (BMS).
The detail within the design resulted in very little requirement for system setup during commissioning, allowing rapid validation for immediate use.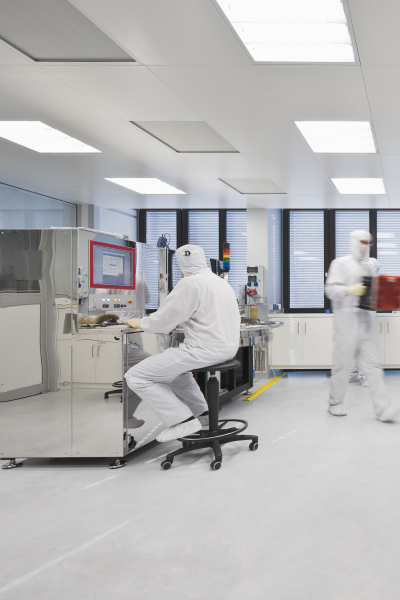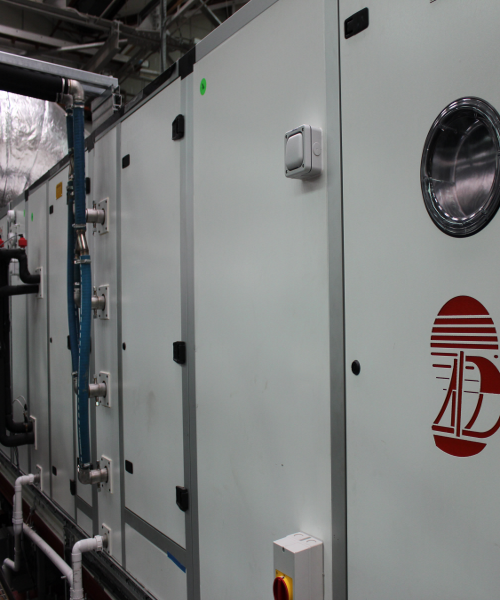 Aerospace Cleanroom
Cleanroom HVAC System for Aerospace componenets manufacture
Laboratory HVAC
Laboratory Air conditioning system for lead paste preparation and packaging
Distribution Centre
Evaporative cooling systems for Amazon.co.uk fulfilment centres
With our in-house team of technical experts, we are able to delivery complex high-technology solutions, within strict cost and time constraints. We are able to consider all aspects of the project to ensure that the operation of processes or supporting services are not affected by the introduction of new systems.
Design
We work with our clients to develop the initial strategic brief. This brief is then evolved into conceptual and final design specification.
Project Management
Our management procedures have evolved with our experience to delivery projects on time and on budget.
Validation
We verify the design and equipment selections of contractor and validate any installations to ensure their correct and safe operation.