Aco Technologies
Energy Recovery on Styrene Control System
World Leaders in Polymer Surface Water Treatment Systems
MECHON were commissioned to resolve the clients
ongoing issues relating to overexposure of employees to the harmful effects of styrene vapours and compliance with the PPC Regulations 2000.
A combination of local exhaust hoods and downward air draft air systems was employed to overcome all airborne exposure control issues. 
Large amounts of waste heat would have been lost to atmosphere through the LEV systems. MECHON were able to recover this energy using thermal wheel technology, transferring the captured energy to the supply air system. Using this method of air-air heat recovery, MECHON were able to recovery warm air at an efficiency of 72%, equating to 440kW of heating.
A combination of oil-fired heaters and evaporative cooling technology was utilised to provide additional temperature control on the supply air systems.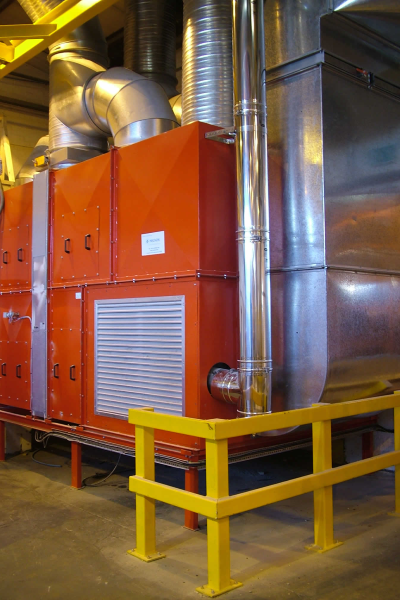 Distribution Centre
Evaporative cooling systems for Amazon.co.uk fulfilment centres
Formula 1
Dust Control System for Alumnium SLM Facility
With our in-house team of technical experts, we are able to delivery complex high-technology solutions, within strict cost and time constraints. We are able to consider all aspects of the project to ensure that the operation of processes or supporting services are not affected by the introduction of new systems.
Design
We work with our clients to develop the initial strategic brief. This brief is then evolved into conceptual and final design specification.
Project Management
Our management procedures have evolved with our experience to delivery projects on time and on budget.
Validation
We verify the design and equipment selections of contractor and validate any installations to ensure their correct and safe operation.