Amazon.co.uk
Facility Air Cooling Systems
Exceptional Delivery
Ambient temperatures in excess of 45 degrees Celsius  were being experienced within the facilities pick towers. These high temperatures were caused by heat loads generated by mechanical conveyor systems in and around the pick towers.
The existing ventilation systems proved to be ineffective in removing the heat from the work areas, resulting in an uncomfortable working environment for staff.
MECHON was commissioned to design and install heat extraction and evaporative cooling systems to overcome the issues .
Evaporative cooling systems were installed to supply tempered air to all floors within the pick tower. The chilled air was discharged onto each floor through a series of diffusers mounted within the ductwork system.
Temperatures within the tower have since never exceeded 24 degrees celsius, resulting in improved working conditions for the employees.
The deisgn proved so successful that it was tolled out acrosos sites in Dunfermline, Milton Keynes, Rugeley and Hemel Hempstead.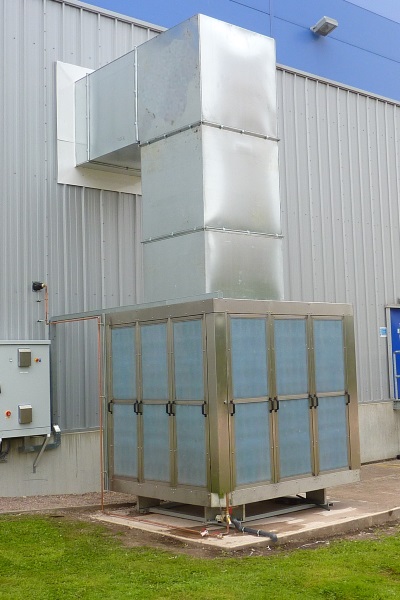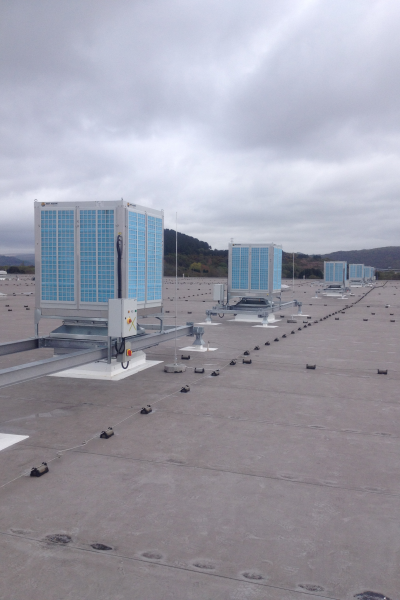 Laboratory HVAC
Laboratory Air conditioning system for lead paste preparation and packaging
Evaporative Cooling
Evaporative Cooling systems for Coca Cola bottling plants
Pharma Cleanroom
Class D Cleanroom to cGMP standard for pharmaceutical manufacturing
Waste Sorting Facility
Air quality control within waste recycling sorting facility
With our in-house team of technical experts, we are able to delivery complex high-technology solutions, within strict cost and time constraints. We are able to consider all aspects of the project to ensure that the operation of processes or supporting services are not affected by the introduction of new systems.
Design
We work with our clients to develop the initial strategic brief. This brief is then evolved into conceptual and final design specification.
Project Management
Our management procedures have evolved with our experience to delivery projects on time and on budget.
Validation
We verify the design and equipment selections of contractor and validate any installations to ensure their correct and safe operation.