Scott Bader
Laboratory Exposure Control
Pioneers in Chemistry
Scott Bader is a well-established international company manufacturing, developing and distributing synthetic resins and polymers to many different markets around the world.
A vast majority of the development and testing work is undertaken in the company's headquarters in Northamptonshire. The need for more stringent and complicated product testing with various hazardous chemicals raised a concern with Scott Bader that the current local exhaust ventilation (LEV) system installed was not sufficient to meet the current HSE regulations recommended within HSG258.
In order to meet these guidelines, Scott Bader approached MECHON to design solutions, given MECHON's years of experience in such industries.
The solution from MECHON included purpose-designed cabinet enclosures to limit employee exposure to airborne solvents whilst working with chemicals. on benchtops.
Lip extraction was included above a number of curing ovens to remove fumes that would otherwise be released into the laboratory when opening the doors.
Through careful design and co-ordinated project management, the solution was completed on time and under budget, providing Scott Bader with a safe and professional installation.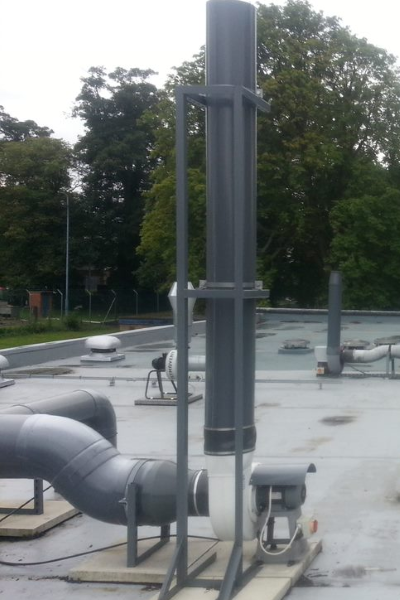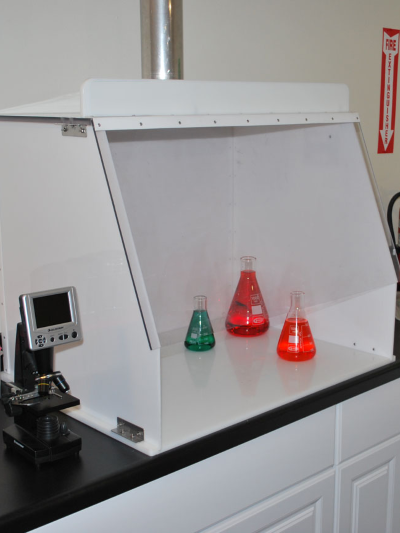 Wet Scrubbing
Removal of harmful gases from flammability testing facility
With our in-house team of technical experts, we are able to delivery complex high-technology solutions, within strict cost and time constraints. We are able to consider all aspects of the project to ensure that the operation of processes or supporting services are not affected by the introduction of new systems.
Design
We work with our clients to develop the initial strategic brief. This brief is then evolved into conceptual and final design specification.
Project Management
Our management procedures have evolved with our experience to delivery projects on time and on budget.
Validation
We verify the design and equipment selections of contractor and validate any installations to ensure their correct and safe operation.