Harsco Metals
Vacuum Cleaning
Making a World of Difference
Harsco Metals and Minerals is a global service provider for the steel industry. Recovery of usable metal from steel slag is one core business service that Harsco provides at the Tata Steel plant in Port Talbot.
Dust and particles generated during the slag recovery process were being manually swept and shovelled from the three-storey process area—a difficult and manual task with potentially high levels of respiratory exposure to staff.
MECHON was commissioned to design a centralised vacuum cleaning (CVC) system to vacuum the dust and small particles from the processing plant.
The CVC system comprises an overhead system of fixed hose connection points into which employees can connect a combination of cleaning tools.
Material is conveyed in lean-phase at high velocity through an ERW pipework system to an external platform designed by MECHON to contain all the CVC equipment. Waste material is discharged directly into a skip below the platform.
A pre-separator and cyclone designed in-house removes slag particles down to 8 microns, and a vacuum-rated reverse jet filter provides final level filtration.
A side-channel exhauster was selected to provide the required extraction rates at the tools. The unit was fitted with an acoustic housing and silencer to ensure reduced noise levels to the surrounding area.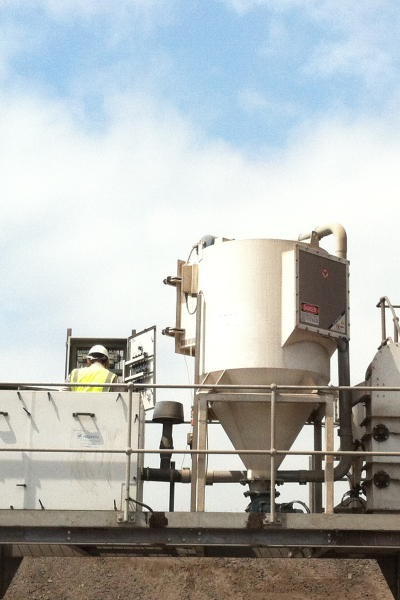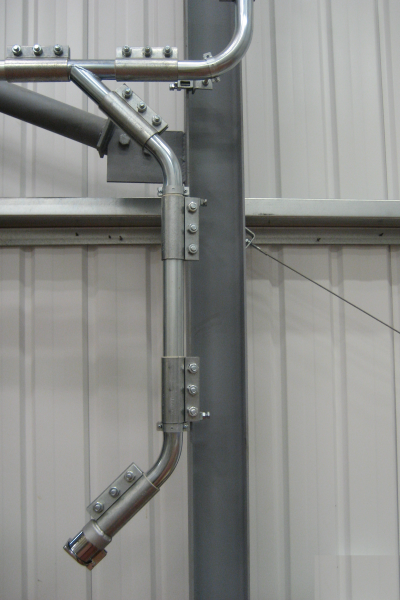 Akzo Nobel
Centralised vacuum system for paint powder control.
With our in-house team of technical experts, we are able to delivery complex high-technology solutions, within strict cost and time constraints. We are able to consider all aspects of the project to ensure that the operation of processes or supporting services are not affected by the introduction of new systems.
Design
We work with our clients to develop the initial strategic brief. This brief is then evolved into conceptual and final design specification.
Project Management
Our management procedures have evolved with our experience to delivery projects on time and on budget.
Validation
We verify the design and equipment selections of contractor and validate any installations to ensure their correct and safe operation.