Carbon Fibre Moulding & Assembly
Solvents are utilised throughout the production process as cleaners, mould release agents, and adhesives.
Due to the annual solvent usage exceeding two tonnes per annum, a permit was required in order to operate – in accordance with the Solvents Emissions Directive and the LAPPC Regulations.
MECHON were initially commissioned to analyse solvent usage and fugitive emissions points. The majority of emissions were found to be on the application rags, which were then allowed to evaporate into the surrounding
environment.
The agreed solution (after liaising with the local environmental protection office) was to design a LEV system that enabled the client to safely store the used rags in sealed containers, whilst allowing any fugitive emissions to be safely controlled. The system comprised twelve waste stations with rear extract plenums. Two LEV systems with centrifugal fans and high level stacks ensured that the solvents were discharged to atmosphere in a safe and controlled manner. A structural steel platform and test points were installed to meet with the requirements of the Environment Agency's guidance note, TGN-M1 for stack emission testing.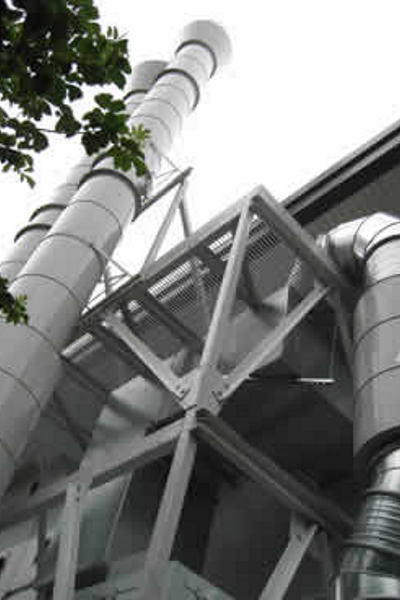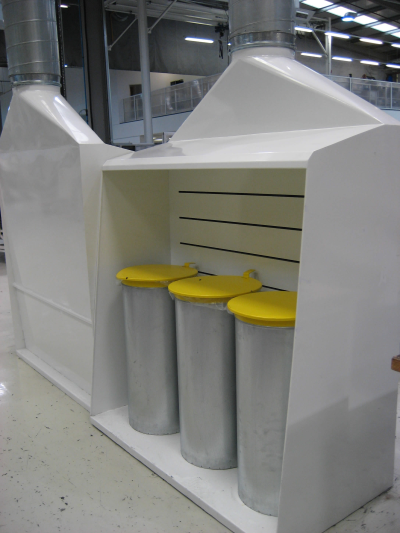 Laboratory Cabinets
Laboratory Expsoure Control. Safety Cabinets and Curing Ovens
With our in-house team of technical experts, we are able to delivery complex high-technology solutions, within strict cost and time constraints. We are able to consider all aspects of the project to ensure that the operation of processes or supporting services are not affected by the introduction of new systems.
Design
We work with our clients to develop the initial strategic brief. This brief is then evolved into conceptual and final design specification.
Project Management
Our management procedures have evolved with our experience to delivery projects on time and on budget.
Validation
We verify the design and equipment selections of contractor and validate any installations to ensure their correct and safe operation.